Hello! Hola! Bonjour! Powitanie! nuqneH!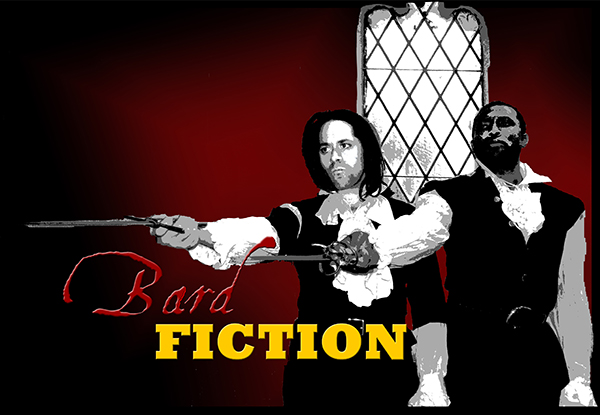 Bard Fiction
July 10 - August 2, 2015
Honor. Betrayal. Foot Rubs.

Bard Fiction takes the characters and story from Tarantino's cult classic film and makes them a part of the London underworld in Elizabethan England. It's pop-culture meets high-culture and the result is exciting for fans of Shakespeare and Pulp Fiction alike.
The story follows the seedy characters of Tarantino's opus, now part of London's underworld, in seemingly disparate plotlines that merge in unexpected ways.
A Shakespearean translation by Ben Tallen, Aaron Greer, Brian Watson-Jones, and the members of the Pulp Bard Wiki.
City Lit Theatre (1020 W Bryn Mawr Ave, Chicago, IL 60660)
$30
312-487-1893